Why study law and justice studies?
Our university has been teaching law since 1893 and has built an excellent reputation for academic achievement and excellence in legal teaching.
Studying a Bachelor of Laws degree with our university sets you up to enter the legal profession in Australia and globally. Our graduates are significant figures in the legal profession, and many other areas of public life.
Our Bachelor of Laws and Bachelor of Justice Studies degrees are highly respected, and we provide a supportive and welcoming environment. You will develop high-level intellectual abilities, including independent and critical thinking, how to research thoroughly, and how to reason logically and systematically.
Study one of the world's leading law study programs.
Get the chance to take part in our mooting program and compete in national competitions.
Get expertise in specialist areas like maritime law and climate intervention.
Specialise in Environmental or Humanitarian Justice, learning from world-leading research.
Justice Studies graduates enjoy careers in not for profits, world aid, private enterprises, politics, government and lead social change groups rallying for environmental, human welfare and rights.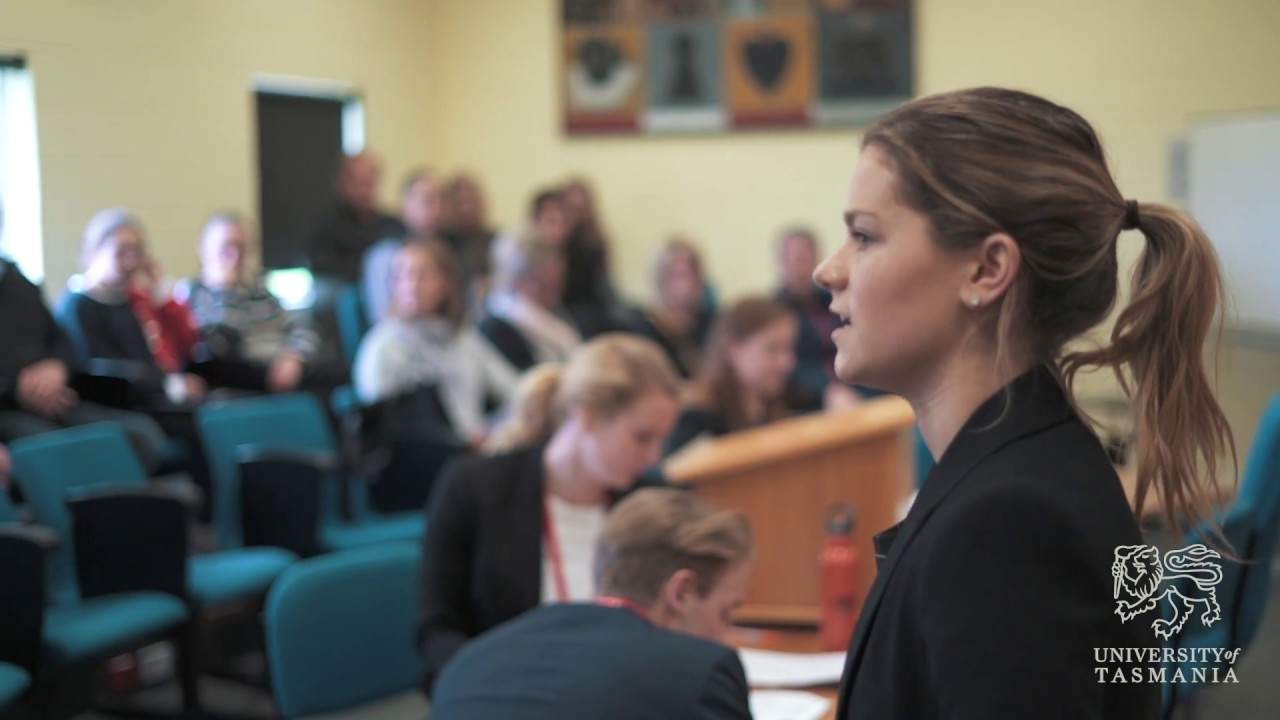 A Law School with awesome opportunities. A focus on practical learning means studying is never boring for Law student Daniella Phillips.

Read the full article
Course list
= Course available online or by distance
Year 12 - Your path to 2021
Bachelor Degree
Bachelor Degree with Honours
Diploma
Graduate Certificate
Graduate Diploma
Higher Degrees
Careers in law and justice studies
Law is more than a study of rules and principles. During your degree you'll develop high-level intellectual qualities, which includes the ability to think independently and critically, to research thoroughly, to reason logically and systematically and to communicate ideas clearly.
This ability to critically assess and evaluate information, theories and doctrines is ideal preparation for a variety of interesting and challenging careers.
The Bachelor of Laws course is the basic academic preparation for anyone wanting to enter the legal profession and other careers involving legal work. You'll develop an understanding of the role of law in society and appreciate how the law operates in many commercial, industrial and societal contexts.
While you may have fewer contact hours than a degree like Medicine, to be successful, you should commit to active learning. The more you put into your study, the more you get out of your university experience.
A law degree is one of the most versatile university qualifications available. Many of our graduates have also gone on to successful careers outside law. This includes fields such as; policy writing, speech writing, media or communications, editing, public relations, politics and advocacy.
By taking law as a double degree, graduates can widen their career opportunities even further, in different sectors, industries or areas of specialist interest.
Graduate Diploma of Legal Studies
Sarah Kimber
"I decided to do postgraduate study at the University of Tasmania because of the course's fantastic reputation in preparing students for a career in the legal profession. The course provides students with the necessary tools to ensure they will be competent and capable members of the legal profession."
Career opportunities
Legal aid
Community legal centres
The Attorney-General's Department
Law Reform Commissions
Consumer Affairs
Environment
Foreign Affairs
Police
Legal drafting
Politics
Banking
Finance
Journalism
Publishing
Teaching
What's next?